About



TYLO MAY THE GREAT
Artist / Founder / Designer / Director



Tylo May is a multi-disciplinary artist from Fort Smith, Arkansas.

Growing up in a small town, Tylo found himself detached from the opportunity to participate in the culture that inspired him as a kid. Absorbing as much as he could through magazines and plasma screens, he fell in love with Hip-Hop and free spirited self-expression surrounding the movement. In his late teens, with the help of the internet, Tylo began diving into Design, Music, Language, Philosophy, and Spirituality. Chasing every spark of excitement with an expanding curiosity, he started widening his perspective and beliefs beyond the limited mindset that echoed through the walls of the schools and churches that he grew up in.

He was enrolled in the fashion program at the University of Arkansas for a short time before a string of life-changing experiences led to his temporary suspension from the campus. This series of seemingly unfortunate events was the catalyst for a new pathway, a call to action to embark on a journey of indpendent artistry, creative entrepreneurship, and community building. He calls it...

MYNTWAVE | /' mĕntwāv/

(n.) (v.) (adj.)
any idea or activity that serves as a medium for self-expression and expansion;
a Medium for Yielding New Timelines.



---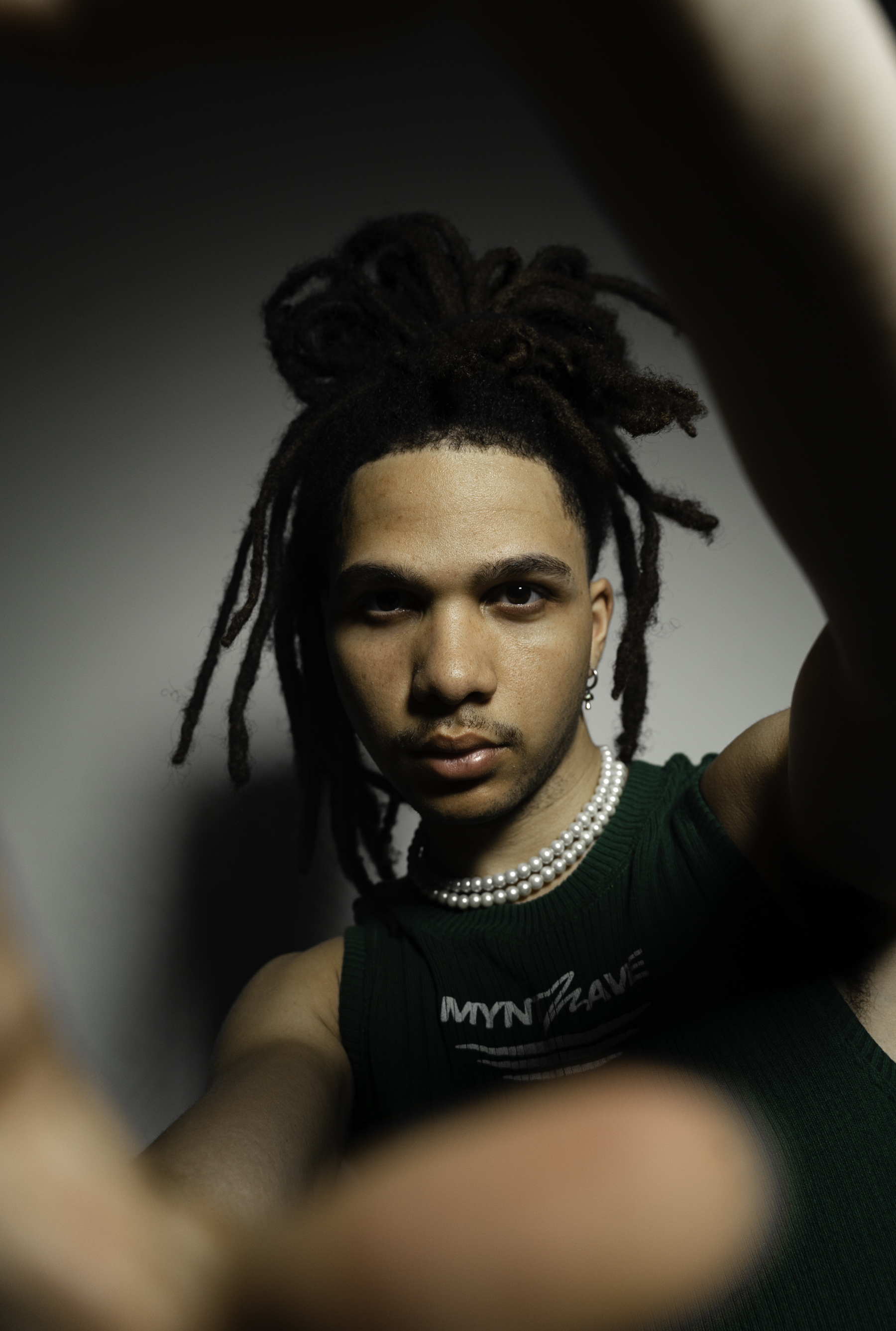 Photography c/o Sharron Jordan

MYNTWAVE is an inter-disciplinary Art & Design studio serving as a medium for self-expression and expansion.

founded in 2020 by Tylo May.


We are World Builders.
Storytellers.
Architects of feeling and emotion.
Artistic directors of the present moment.
Consciously scripting our future through
Thought + Action.
Vision + Intention
Art + Purpose
We move on what moves us.
We recognize the power of our imagination.
We pay close attention to the feelings and activities that excite our being.
Fully immersing ourselves into states of unlimited flow, childlike curiousity, and exploration.
Synchronizing the divine feminine and masculine energies in and around us.
Diving into the waves of experience.
Swimming through infinity.
Finding ourselves in the space between.
When everything fades away.
---

**EXP**

A basic formula for creative writing and reality design.
Experience > Express > Expand
Image > Word > World
Imagine > Create > Share

MYNT - Medium Yielding New Timelines


---

**THE SPACE BETWEEN**
A reminder of the natural balance of forces present within this dimension. An ode to the journey up and down the ladder of lights.
WAVE - Where All Variables Exist