MW MIXED MEDIA SWEATPANT

---
- Mixed media Nylon/Fleece sweatpant constructed from vintage windbreakers
- Flap details at front and back w/ Front Hand-warmer and kanga pockets
SPECIAL ORDERS:
For custom made to measure orders and special requests regarding color please
contact us︎︎︎
.
[VARIANT]
The RSMP.MW [VARIANT] series features custom-made up-cycled/re-worked styles sourced from post-consumer/post-industrial materials. Building a foundational archive to inform future MW collections.

Due to the nature of our sourcing methods there may be slight variance in requested color tones for custom orders. Finished garments may bear various marks, scratches, or blemishes celebrating the lifetime of the fabric.

Every piece is one of one.
All sales final.

︎

**Please allow 2-5 business days for the shipment of your order**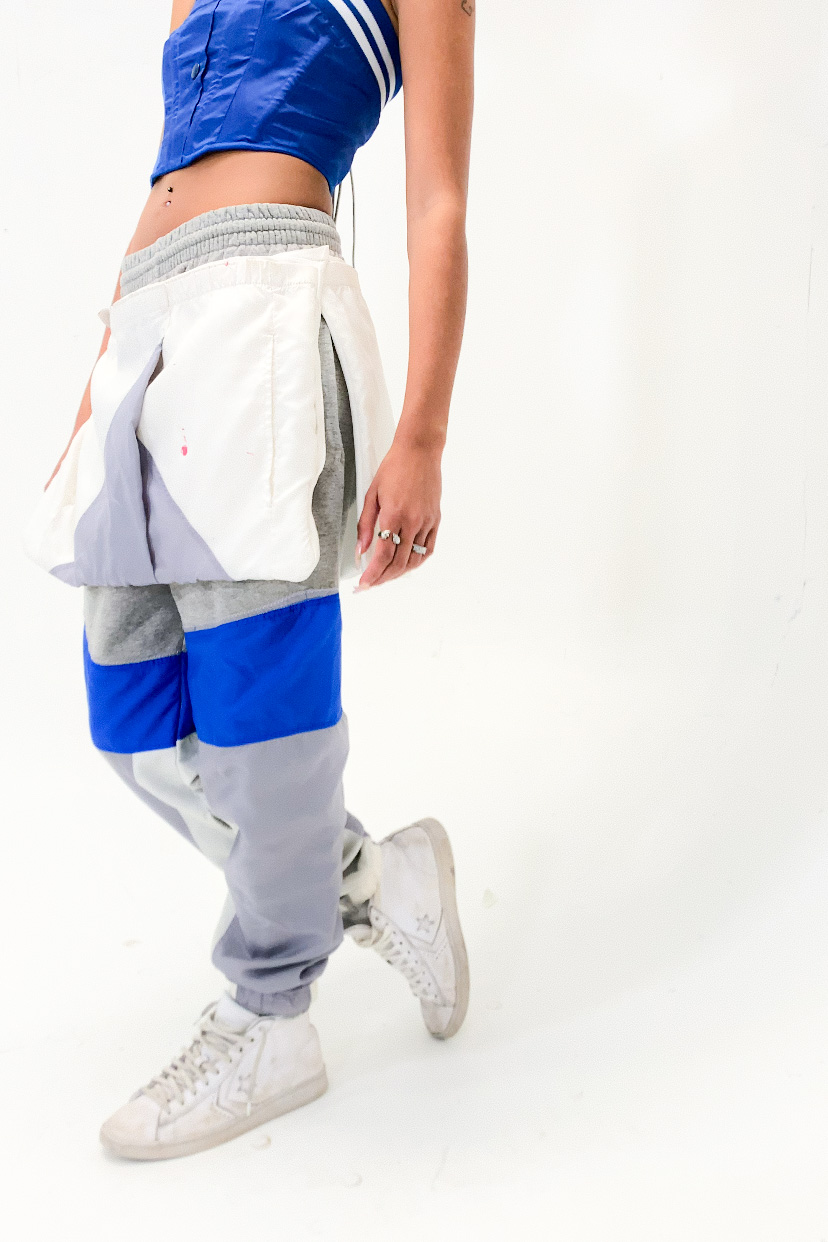 ---
---