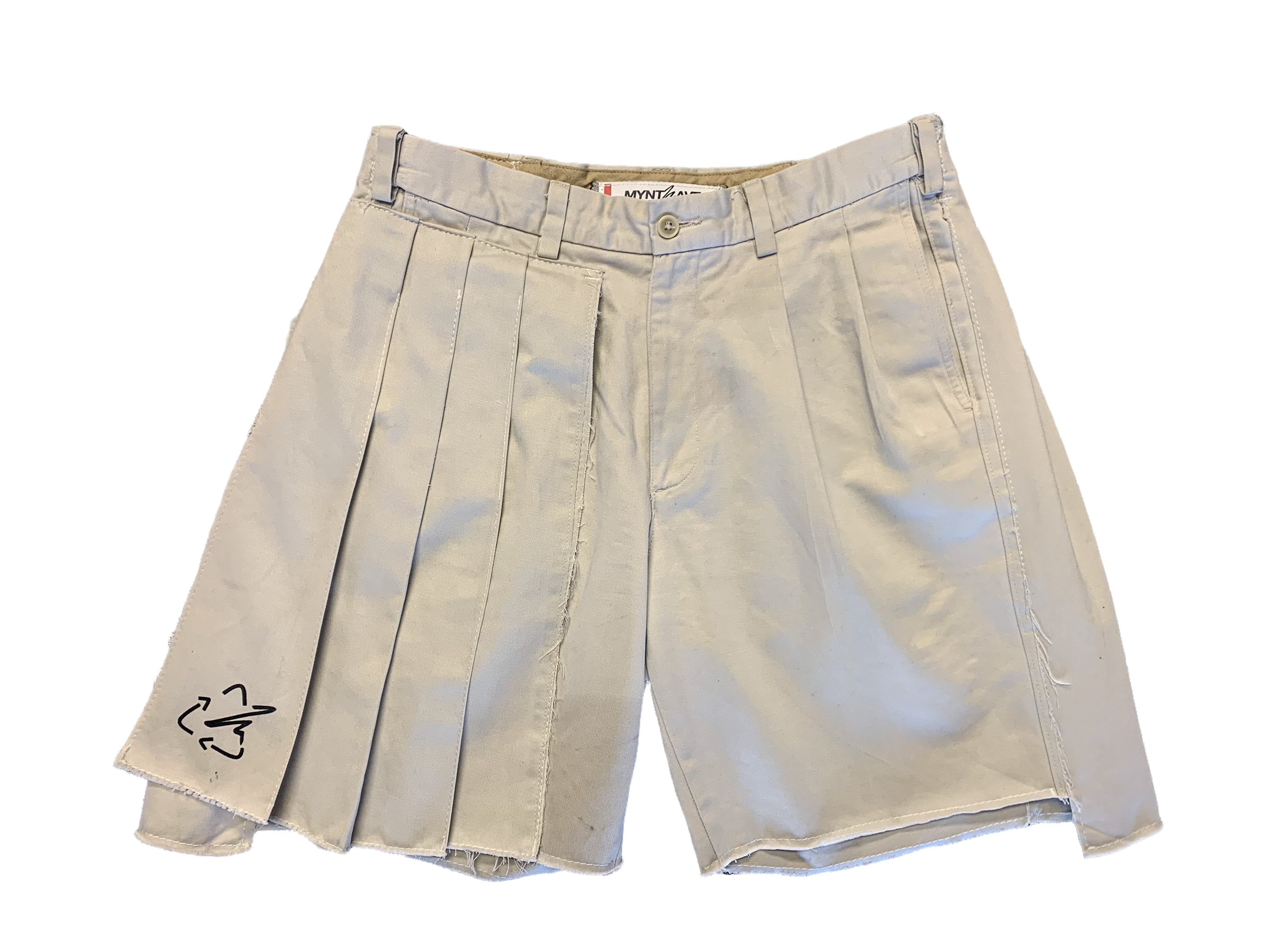 RSMP.MW-2022 [VARIANT] PLEATED TWILL SKORT

---
Oh ye, we FANCY.
Wide-leg dress short bound to turn heads on your next night out or vacay.
Features:
- Pleated paneling w/ Screen-Printed RSMP.MW logo details
- Concealed carry holster strap under pleated panels
- Box pleated front for Wide-fit
- Side Pockets x2
- Back pockets x 2
Material:
- 100% cotton twill
[VARIANT]
The RSMP.MW [VARIANT] series features custom-made up-cycled/re-worked styles sourced from specially selected post-consumer/post-industrial materials. Building a foundational archive to inform future MW collections.

We take very careful time to source only the best quality raw materials for our [variant] pieces. However, some finished garments may bear various marks, blemishes, or signs of repair. We view this as a celebration of the lifetime of the fabric and believe it to be what makes our pieces truly one of a kind.

Every piece is one of one.
All sales final.
Free Shipping.

︎

**MADE-TO-ORDER : Please allow 4-6 weeks for the Sourcing, Construction, and Shipment of your order**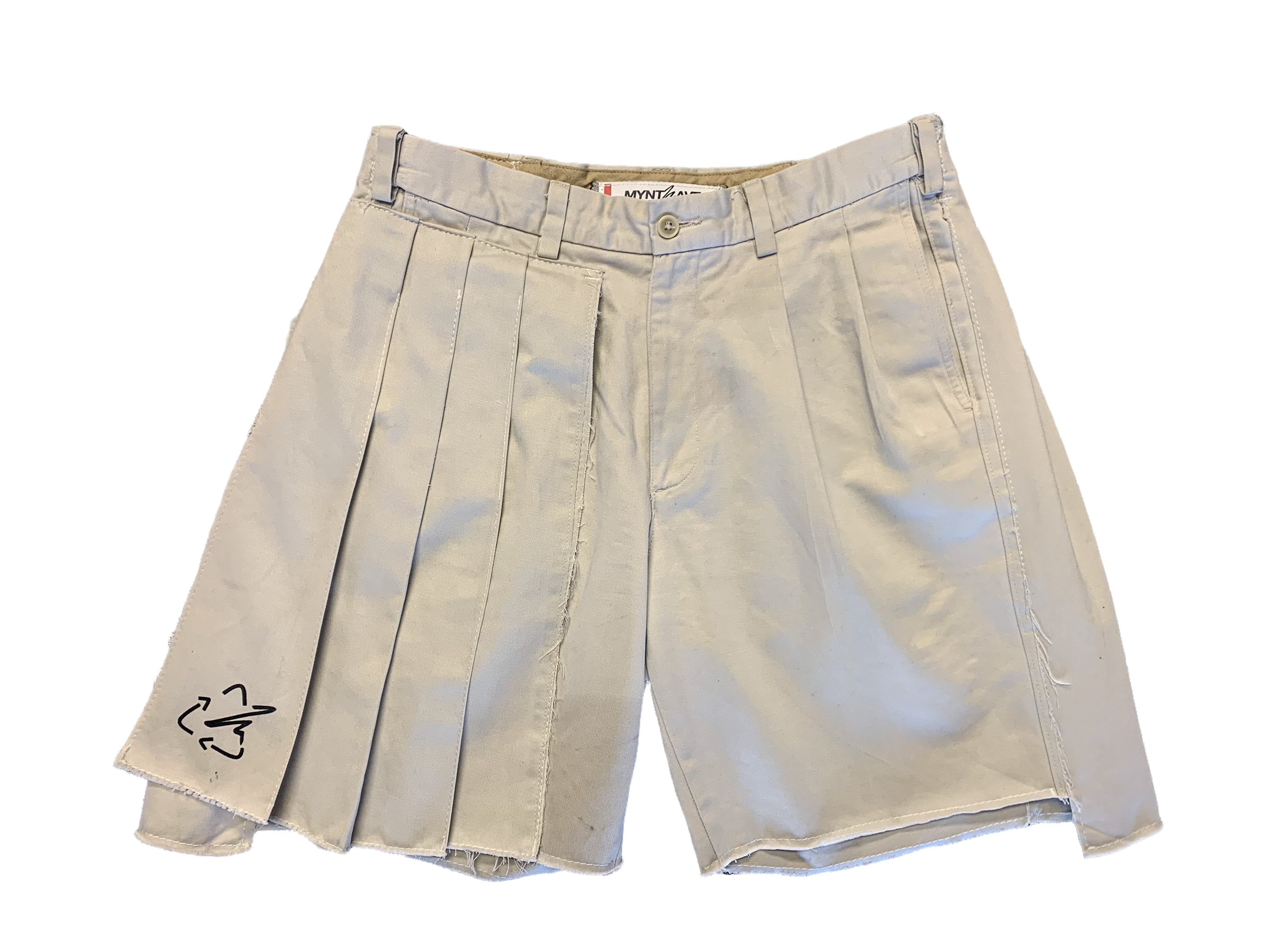 ---
---